From sewing masks to donating food, Americans have shown a giving spirit during the COVID-19 pandemic. A similar spirit existed in the 1950s during another deadly epidemic: polio.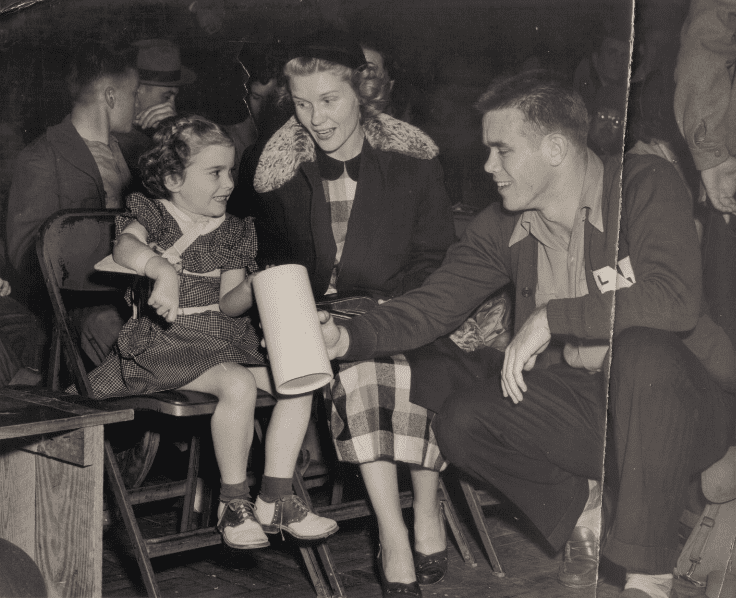 The March of Dimes was helping the fundraising effort in the 1950s for research into a polio vaccine. One such effort, in Arkansas, was highlighted in this 1951 newspaper article.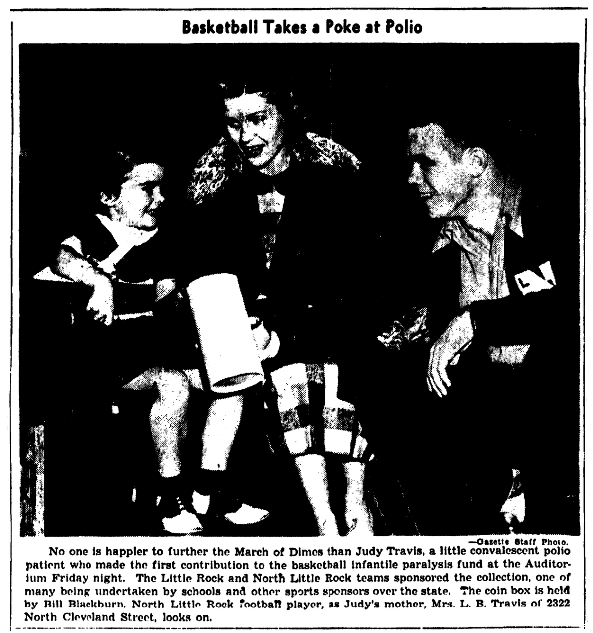 Contracting polio in 1949 at age four, Judy had lost the use of her right shoulder. The photo caption noted:
"No one is happier to further the March of Dimes than Judy Travis, a little convalescent polio patient who made the first contribution to the basketball infantile paralysis fund at the Auditorium Friday night."
Averaging 35,000 U.S. cases a year, polio peaked in 1952 with 57,000 cases. Polio killed 2-5 percent of infected children and 15-30 percent of infected adults. It also left 1-2 percent with paralysis, often in limbs. Like Judy, in many cases the paralysis was permanent.
Pooling their resources through the March of Dimes, Americans longed for the day when a vaccine would eradicate this deadly and disabling disease. Polio was finally conquered when Dr. Jonas Edward Salk's polio vaccine was announced as a safe treatment on 12 April 1955, 65 years ago.
A search on the keywords polio, Salk, and vaccine in GenealogyBank's Historical Newspaper Archives tells the story of this great American medical achievement, one that can give Americans hope during the COVID-19 pandemic.
"Polio Threat Conquered by Salk Vaccine," the Arkansas Democrat's front page declared after epidemiologist Dr. Thomas Francis Jr. announced the effectiveness of Dr. Jonas Salk's vaccine.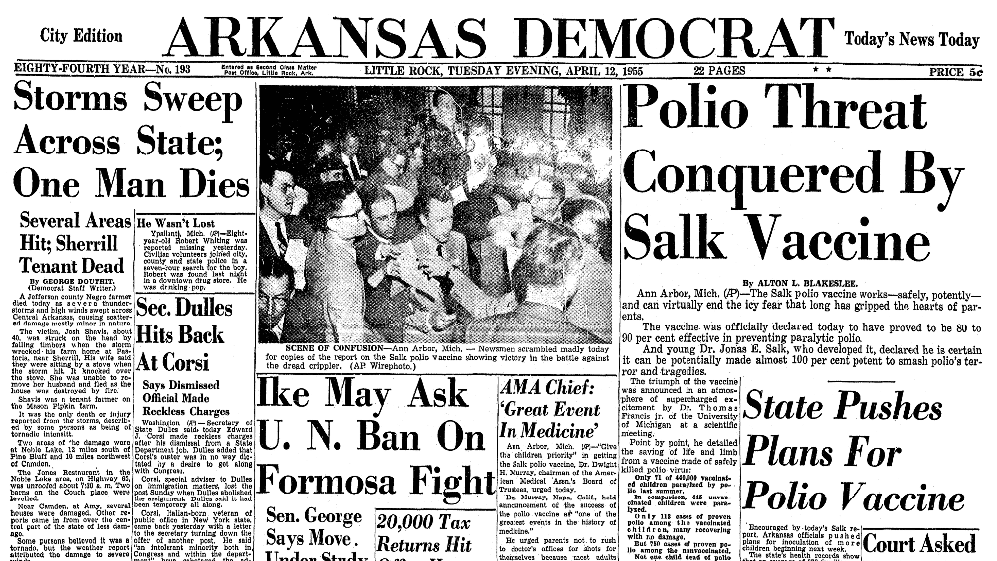 This article's first sentence reported:
"The Salk polio vaccine works – safely, potently – and can virtually end the icy fear that long has gripped the hearts of parents."
Francis and Salk purposely announced the vaccine's effectiveness on the tenth anniversary of the death of Franklin Roosevelt, who suffered from polio and started the National Foundation for Infantile Paralysis (March of Dimes) that funded their research.