How does our response to the COVID-19 pandemic compare to past epidemics? I looked back at another epidemic, one that infected my mother when she was four years old and affected her every day for the rest of her life. Articles from old newspapers showed me several similarities – and a key difference – between the polio epidemic of the late 1940s and today's pandemic.
Because my mother grew up in Little Rock, I focused on Arkansas newspapers – using the collection I found in GenealogyBank's Historical Newspaper Archives – from the summer of 1949, the year she was infected. Sure enough, newspapers were reporting on the polio epidemic.
"One of man's tiniest but toughest foes – the polio bug is kicking up his summertime antics once more," the Arkansas Gazette reported on 17 July 1949. The article noted that these tiny viruses were so "small that 25 million could fit on a pinhead."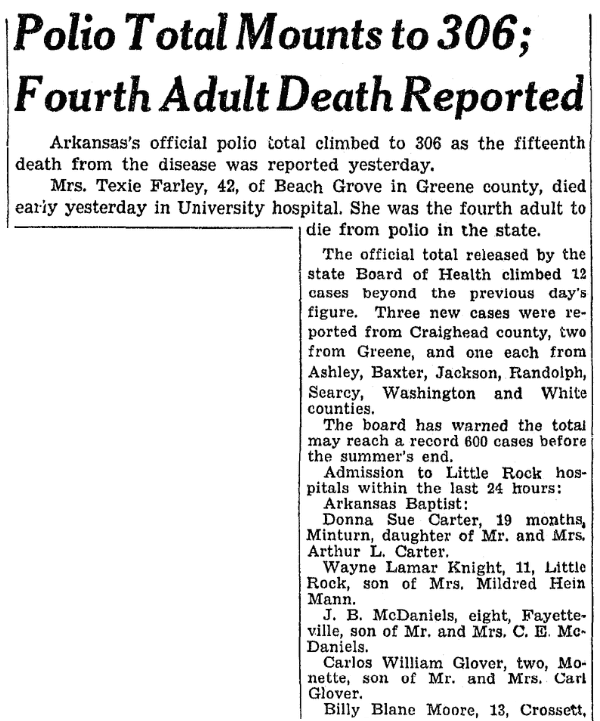 Like today, the news back then focused on hotspots. In the summer of 1949, Texas was leading the nation in polio cases: "Texas has had 800 cases this year." Oklahoma was second and Arkansas third.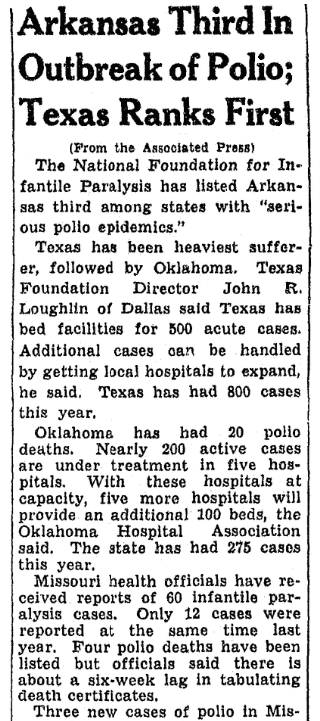 One of the recent concerns in the top hotspot of New York has been making sure there are enough hospital beds for COVID-19 patients. The same was true in 1949. Fearing they would reach capacity, hospital administrators made alternative plans.