This Independence Day meet America, the aspirational goddess of the American Revolution. The Boston Almanac printed an image of America as a resilient Greek goddess in 1782, while also depicting Britannia as a grieving woman who dropped her trident.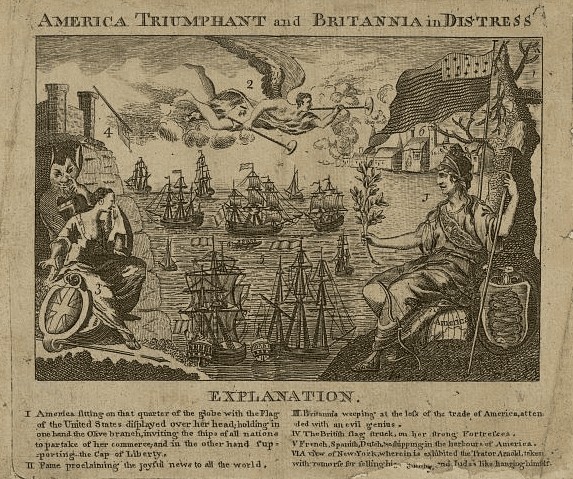 Another name for this goddess was Columbia, who was the subject of many poems during the quest for independence, as a search of "Columbia and 1776" in GenealogyBank's Historical Newspaper Archives reveals.
The Virginia Gazette published verses about Columbia from the "Famous Phillis Wheatley" on 30 March 1776. By this time Wheatley had become the first African American published author through a book of her poems.