Sojourner Truth, an escaped slave who became an abolitionist and women's rights advocate, is often celebrated during Black History Month. This year, historians are also highlighting her women's rights contributions because 2020 marks the 100th anniversary of women winning the right to vote.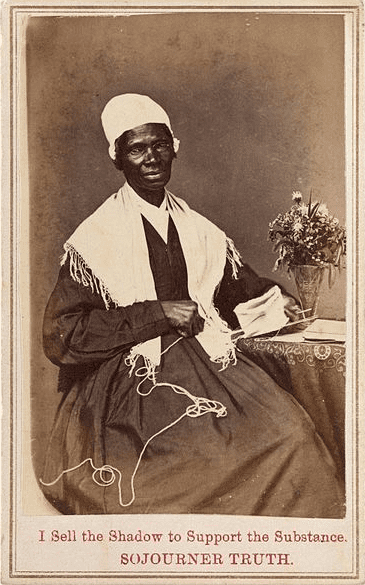 Who was Sojourner Truth? Abraham Lincoln knew who she was even before he met her at the White House in October 1864. The president told her that he had heard of her many times before.
This was quite the compliment. Thanks to the articles in GenealogyBank's Historical Newspaper Archives, it's possible to see how Lincoln and others could have read about her in newspapers in the decade before the Civil War.
Born into slavery in 1797 in New York, Isabella Baumfree escaped in 1826 and changed her name to Sojourner Truth in 1843, with the mission of preaching God's truth – including as an abolitionist and women's rights activist. Her slave story, Narrative of Sojourner Truth, was published in 1850 to show the horrors of slavery and encourage political leaders to abolish it. This publication gave her opportunities to speak.
In an article about an anti-slavery convention held in Uxbridge, Massachusetts, the Liberator reported that Sojourner Truth delivered remarks to the audience.