The newspaper headlines couldn't have been more nail biting 100 years ago in mid-August 1920: only one more state was needed to ratify the 19th Amendment and guarantee all women voting rights.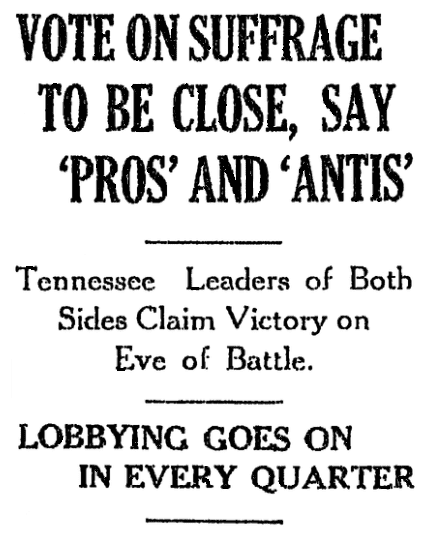 States such as Virginia, Mississippi, Maryland and Delaware had voted against the 19th Amendment. Because the odds of one of the other remaining states, such as Louisiana, ratifying it were slim, suffragists had strategically chosen Tennessee as their best shot for final ratification.
Passing in the Tennessee Senate, the ultimate success or failure had come down to Tennessee's House. One obstacle was obvious. Tennessee's House speaker opposed it. "We have ratification beaten, that is all there is to it," Speaker Seth Walker declared in that Times-Picayune article.
For days lobbyists had packed Nashville's hotels. Suffrage leaders had tried to stay confident, despite the recent defection of seven state representatives. These lobbyists gave out roses. Yellow roses signaled support. Red roses signaled opposition.
A procedural vote the morning of August 18 resulted in a tie. Smelling failure through another tie vote, Speaker Walker seized the moment and called for a vote on the amendment. By the narrowest of margins (50 of the 99 members voted yes), Tennessee's House of Representatives approved the 19th Amendment. Newspapers quickly reported the news.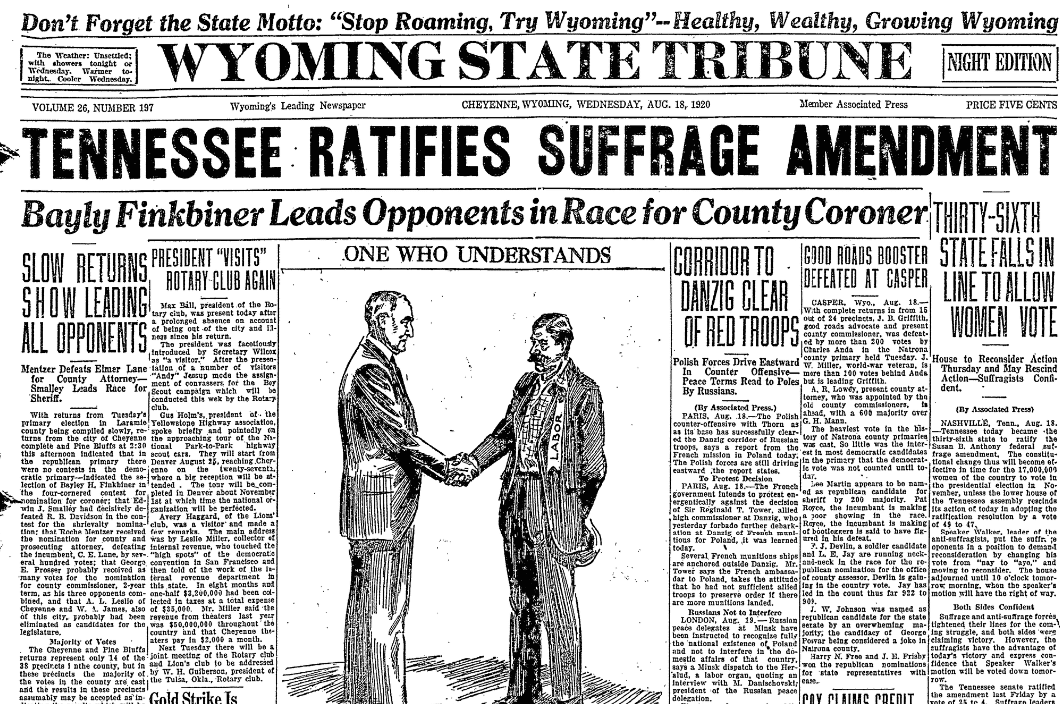 The Wyoming State Tribune reported the news on the very day Tennessee voted:
"Tennessee today became the thirty-sixth state to ratify the Susan B. Anthony federal suffrage amendment. The constitutional change thus will become effective in time for 17,000,000 women of the country to vote in the presidential election in November."
Who had broken the tie? Few were surprised that the Tennessee House's youngest member, Harry T. Burn, had worn an oppositional red rose when he walked into the chamber on August 18. After all, Burn's political mentor and financial backer, state Senator H.W. Candler, had given a bitter speech against the 19th Amendment.
What happened next?
Read the full article as originally published on GenealogyBank.com